28nov7:00 pmHighlands Christmas ShindigOnline Event - Fuel for Wramth Fundraiser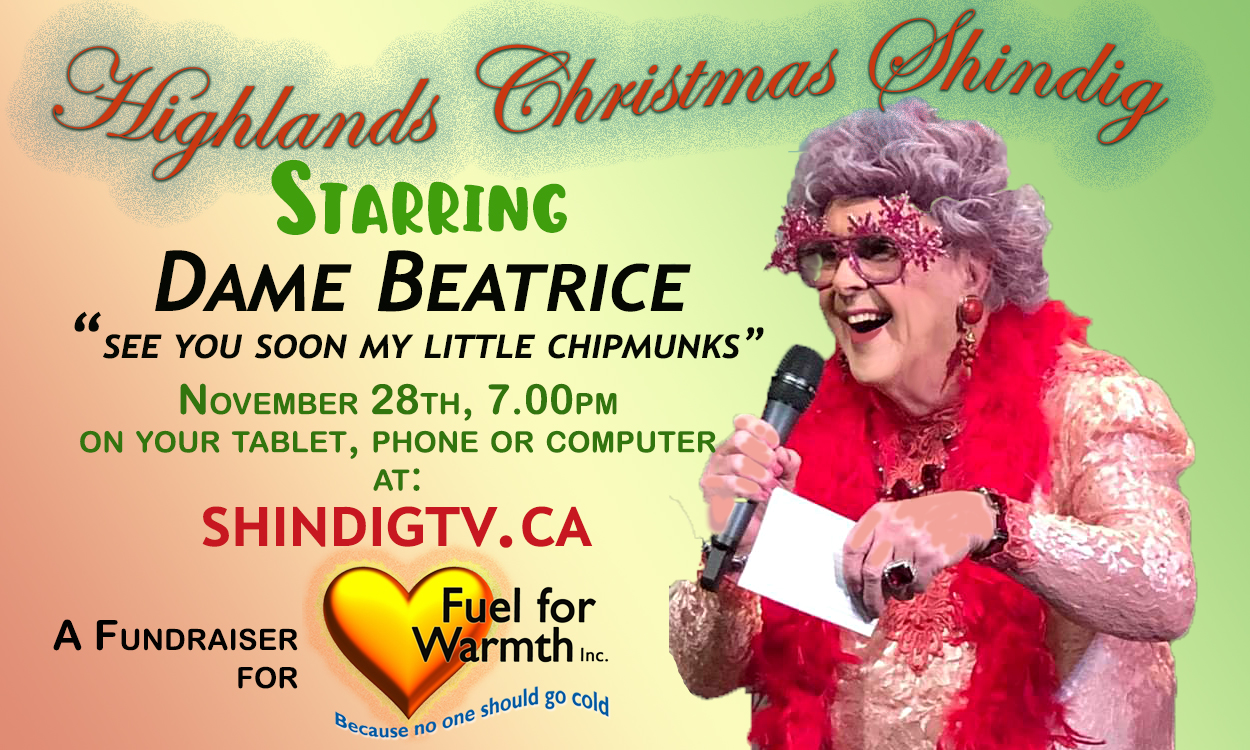 Event Details

With a week to go, we'd like to put the Highlands Christmas Shindig on your calendar.

This is the 7th annual fun fundraiser in support of Fuel for Warmth.

The virtual show will be at 7pm on Saturday the 28th.  Go to www.shindigtv.ca  and if your on your smart tv go to YouTube and look up Haliburton Shindig.  Dame Beatrice, Sir Cedric Bridlington III and Penelop will, once again, host the show and there'll entertainment from Kate Campbell and Nick Russell, Tom Regina and Stan Russell, Bill Candy, Chad Ingram and Tim Tofflemire, Carl Dixon and Bethany Houghton and Richard Margison accompanied by Melissa Stephens.  Broadcast from the Dominion Hotel and Pub in Minden, The Haliburton Museum and "Littlesex, England" (the CanoeFM Radio Hall.) There's be an on-screen button for donations.