How to still enjoy the great restaurants
Many of our local restaurants and kitchens are offering delicious take-out and prepared meals for you to enjoy at home. Some offer curbside "no contact" pickup, some offer delivery, all offer a way for you to safely access great-tasting food to make isolation a little more enjoyable.
Pickup something tasty for you next Zoom dinner party!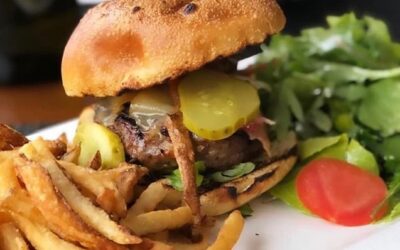 It's chip truck time – the time of year when we crave the warm, brown-paper-wrapped-cardboard-boxes filled to the brim with steaming potato-ey goodness. The time of year when the aroma of French fries can lead to an unplanned emergency detour to a roadside stand. This...
Because Music is the beat that moves us all
In the current days of Physical Distancing it is often hard to find our fix of live music that we are use to.  Check out some local facebook pages like Music from Home and enjoy some of the many taleted musicians, singers & artists.
The Haliburton County Folk Society is also working on producing some live online concerts. Their first was a Nick & Benton Show held on March 28th, 2020.  Click the button below to learn more about their upcoming byweekly online concerts featuring local artists