Waterfalls & Water features
Spending time next to flowing water is a proven stress release. Seeking out these waterfalls and stretches of whitewater is a great way to unwind and explore some of the most beautiful corners of the Haliburton Highlands. Some of these are roadside, some are accessed by short hikes, and some are only found on a day long adventure.
 Select to view more detail about our water features.
We love wild water, and with good reason. The combination of rock, elevation, and water creates beautiful spaces to rest and explore: artists, photographers, fishers, and paddlers are drawn to these places. As well, solid research shows that spending time next to running water is a proven way to relieve stress. The air just feels different next to a cascading stream; a little more energized, a little cleaner. The sound of running water helps us find a space of our own, where the sounds of a busy world disappear and we can sit in contemplation.
Below we have the most recommended places to visit.
Buttermilk Falls
Even though it has been partially modified by a concrete sluiceway, this is an interesting site to explore. The falls is located along a short river that drains Halls Lake towards Boshkung Lake, 18 m below. The upper portion of the channel has been diverted into the sluiceway, about 3 to 4 metres wide. The concrete base of the channel allows the water to really pick up speed. When the water leaves the sluiceway, it blasts out on to the bedrock channel below, continuing its descent at about a 30 degree angle. The water finds its way downstream by bumping and sliding over the jagged gneiss bedrock. At higher flow the spray can be pretty good!Imagine a calm pristine lake and you are the only person fishing on it.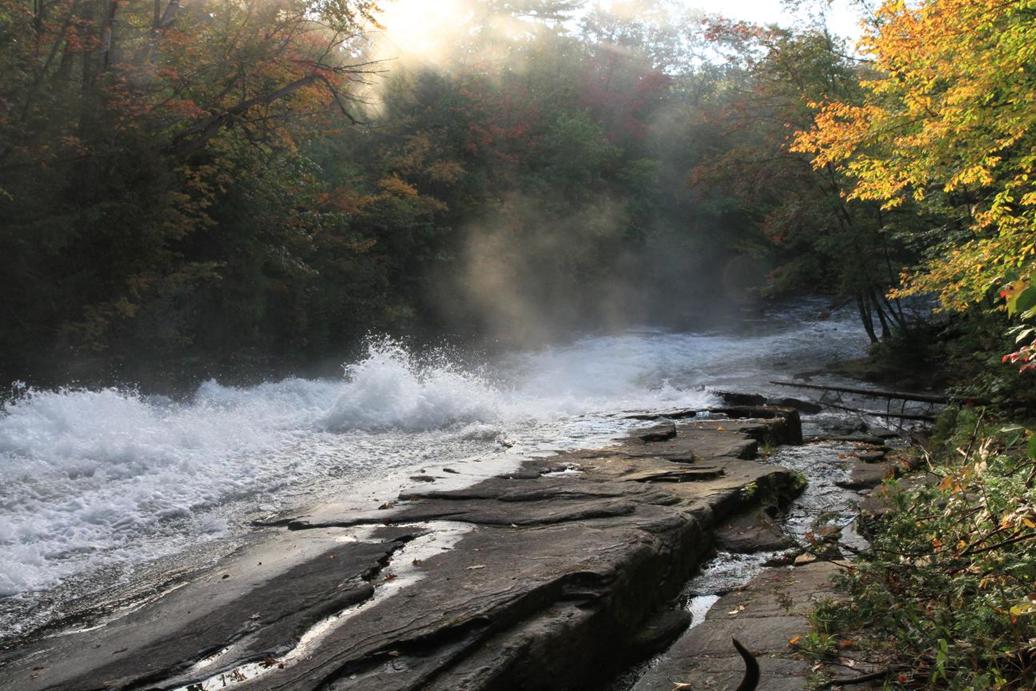 Furnace Falls
The falls are visible from the bridge as you cross the Irondale river. The passive park surrounding the site is a great place for a rest stop and the falls, while small, are picturesque. I'm not sure of the water depth downstream of the falls, but I remember the flows being safe enough in summer for children to wade just to the right of the above photo. This makes them quite accessible and easy to enjoy, if not producing the greatest of photos.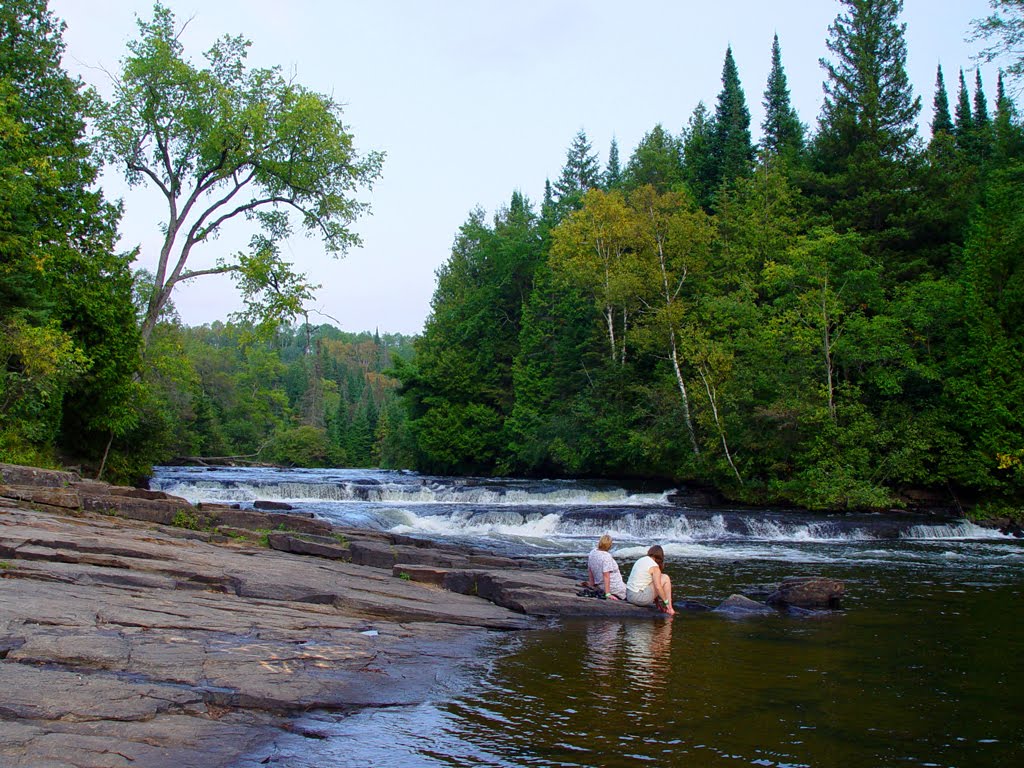 Gull River - Minden White Water Preserve
A natural canoeing and kayaking whitewater park in Minden, Ontario. Hiking Trails & Preserve borders on 600m of world class whitewater.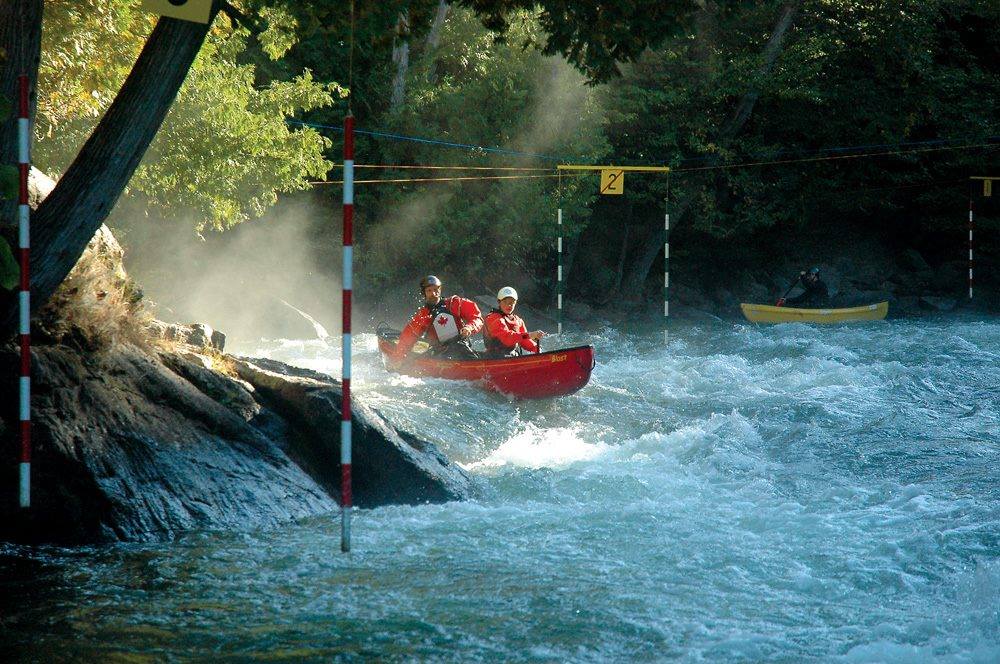 Hawk Lake Log Chute
In the late 1800s there were thousands of wooden chutes around the province and dozens in the county of Haliburton, but they're all gone now.
There's been a log chute on this site since 1861 and this chute is now the only one of its kind in Ontario.
This historic site is a testament to the tenacity and perseverance of the tens of thousands of men who made their living in the logging industry, and whose courage helped forged the communities of rural Ontario.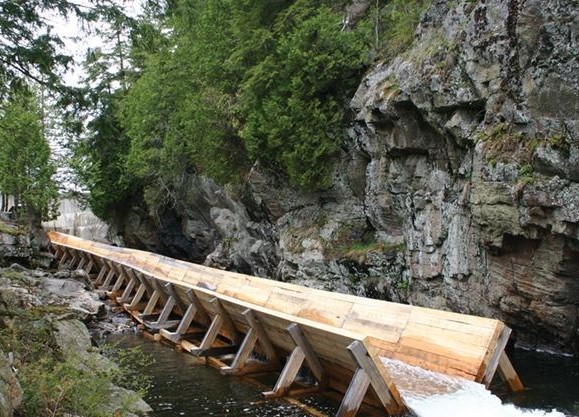 High Falls
High Falls of the North York River is another of the many "High" Falls in Ontario. This one is a 6m high slide located in Algonquin Provincial park. Below the main slide is a stretch of smaller, scenic drops. This is a wild waterfall with no signs, fences or viewing platforms. The only downside of this is that it is hard to get a unobstructed head on view of the falls.
Pack a picnic and spend the day slipping & sliding down the polished granite stone.  This popular swimming hole should be enjoyed with caution as the waters can be dangerous at certain times of the year.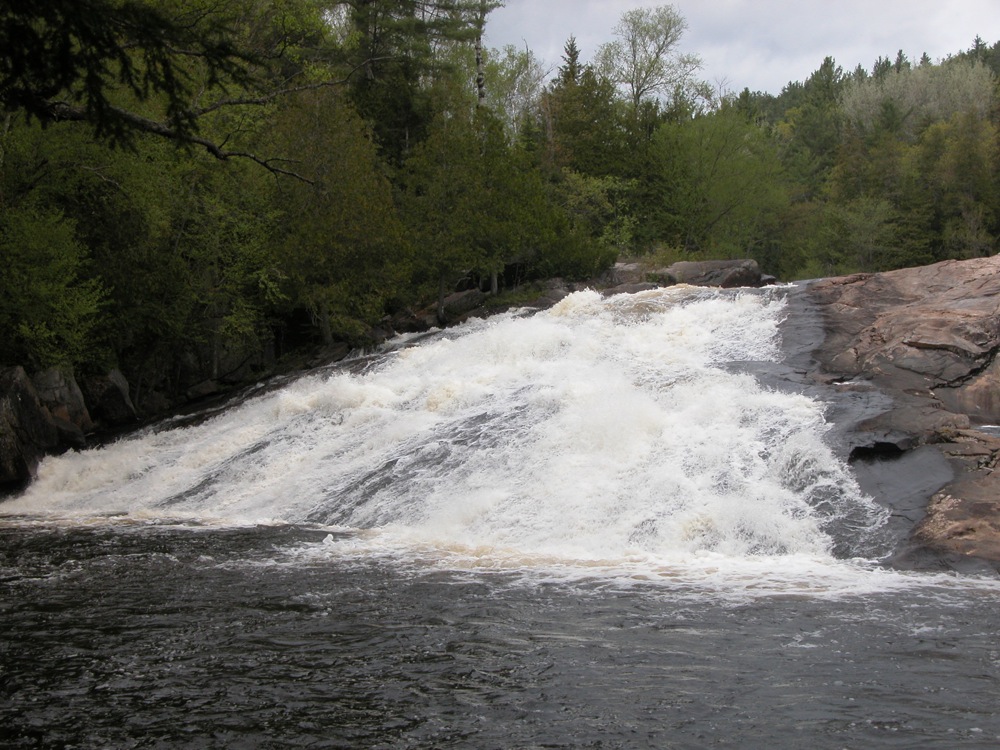 Ragged Falls
A rather large waterfall just before you enter Algonquin Park. There is a dedicated parking lot and lots of trails. There isn't one big vertical falls for a photograph, but rather a long steep run.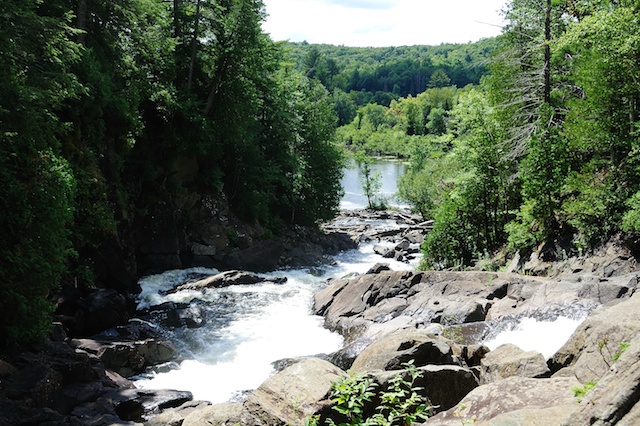 Ritchie Falls
There are several small falls in this little passive park which is located on the east side of the river. The largest is right under the one-lane road bridge for Ritchie Falls Rd, while at least two others are found just downstream. These are small, but pleasant and quiet to visit. If you cross the bridge and walk a little further you will meet the Haliburton Rail Trail.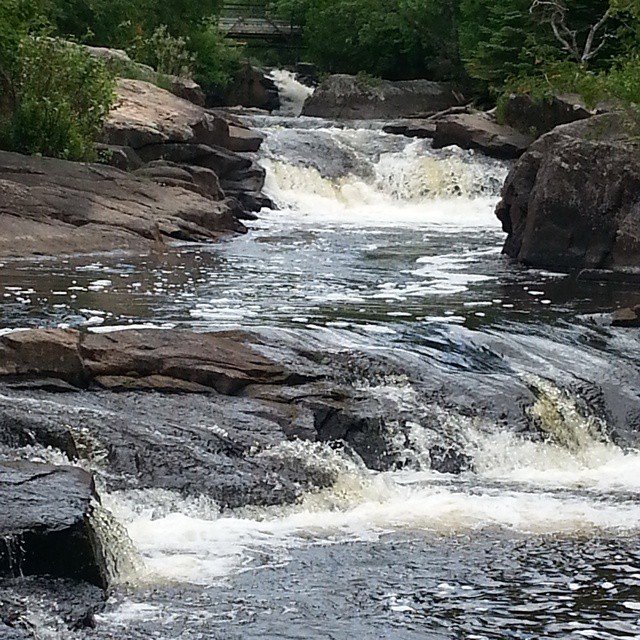 Explore, Experience & spend the Night
Spirit of the Waterfalls & Gaia's Den
Enjoy self-guided hikes, a creekside picnic, wildlife sitings, storytelling, Moon labyrinth walks, a dip in the creek & sitting beneath a waterfall, sketching or painting, writing & journalling, solitude, rest & healing.
Your stay includes: stationary RV rental at a magical, offgrid Sacred Sanctuary in Nature with access to 74 forested acres of private land, a private creek with 3 Waterfalls, private canopied outdoor sitting area, shared firepit with grill for outdoor cooking. Also included per unit is one Fire Circle with singing & drumming & one 7 Terraces Guided Meditation (if desired)… More Details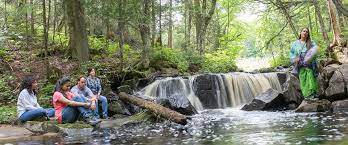 Sunny Rock Bed & Breakfast
Haliburton Highlands largest and most spacious adult only bed and breakfast
At Sunny Rock, relax with a beverage and binoculars on the huge decks overlooking the Scotts Dam Falls. Watch the wildlife play in this stunning oasis located on the Drag River
You will always be in the company of the sound of moving water while you take time for yourself during your stay which is located close to Snowdon Park – Welland & Forest Preserve.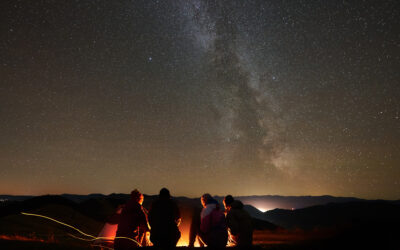 Plan your trip to dark sky areas for better chances of viewing meteor showers. Did you know that New Moons provide the best time to view the stars and celestial objects. Sep 23: September Equinox Also known as the autumnal (fall) equinox in the Northern...