His is a story of success –a story of triumph. He's spent his life working hard, never succumbing to circumstance, but instead pushing forward and altering his environment to prevail.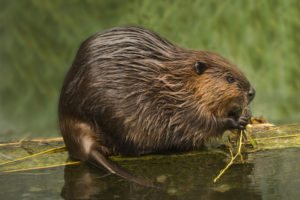 Justin Beaver is a true Canadian. To many, he is a symbol of national identity, a unifying force akin to the maple leaf or a good ol' hockey game. He achieved stardom at a young age and is well known for the unique music he makes with his tail, as well as the trails he blazes.
With a growing fan base, Justin searches for moments of privacy to be with his family and has created two homes away from the masses in Haliburton County.  ….