The Haliburton Highlands, once known as "Gidaaki" – upward earth or height of land – by the Anishinaabe, is a place of connection. Connections to the land and water, to history, to culture, to adventure, to each other and to ourselves. We acknowledge and honour the connections to the first peoples of the lands and water in Haliburton County.
Invest in Creativity & Natural Beauty
Haliburton Highlands is one of the fastest growing Counties in all rural Ontario according to the most recent Canadian census. This is a testament to the region's natural beauty and its appeal and ability to continually welcome people from all over the world.
The diversity within the communities has led to a dedicated, engaged, and innovative business community that is committed to the seeing the destination thrive.
The newly created Economic Development department is focused on supporting these businesses in all stages of the business life cycle and providing opportunities for them to continue to expand and grow.
Our Vision is 'To develop a sustainable and resilient economy in Haliburton County that promotes economic health and vitality and is recognized for its' quality of life, diverse entrepreneurial spirit, and pride of place.'
Most importantly this is a dynamic destination that offers a perfect blend of business opportunities and a high-quality lifestyle. It provides the ideal work-life balance that everyone seeks between a relaxing personal life and a rewarding professional life.
Haliburton Highlands boosts a vibrant eco-system that supports doing business. From providing guidance and programs for entrepreneurs to start and grow, and resources for small business owners to grow and expand; economic prosperity in the region is in great hands. With partners like Haliburton County Development Corporation (HCDC), the Haliburton Highlands Chamber of Commerce, Fleming College, and more Haliburton County offers a unique business friendly environment that focuses on economic and community prosperity.
The drive alone is worth it
"…the most scenic highway in Ontario." – Wikipedia
2.5 Hours Drive from Toronto

3.5 Hours Drive from Ottawa

4.5 Hours Drive from Buffalo

8 Hours Drive from Quebec City
Success Stories from here
Small businesses play a crucial role in the economic vitality and overall well-being of Haliburton Highlands. As the backbone of the region, our small businesses contribute in so many ways:
Small businesses are major employers in Haliburton Highlands, providing jobs and creating employment opportunities across diverse sectors.
Small businesses contribute to the region's economic growth by generating revenue and increasing consumer spending.
Small businesses are deeply rooted in the community and are often run by local entrepreneurs who understand the needs and preferences of their customers.
Small businesses enhance the sense of community identity and contribute to a vibrant local culture.
Small businesses play a critical role in catering to the needs of the vibrant and growing visitor economy.
The numerous small business in various sectors contributes to diversity in the local economy.
Recognizing the significance of small businesses is important and so is providing them with the necessary support and resources to thrive.
Roast Toasty's success burns with youthful enthusiasm  It's no coincidence that the warmth entrepreneur Olivia Irvine exudes while speaking about her business is the common thread that weaves through her product line. As the 13-year-old founder and owner of Roasty...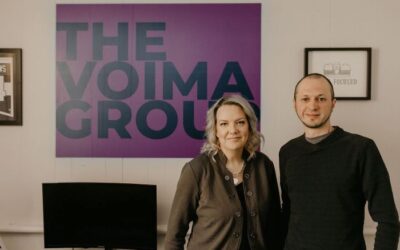 I heart the Highlands  Built upon a foundation for a passion for the Highlands, The Voima Group is a fledgling Haliburton County-based marketing agency looking to help local businesses with their branding and promotion. The Voima Group was founded by Amanda Virtanen...
Department of Economic Development & Tourism
Welcome to Haliburton County's Economic Development and Tourism division! We are here to support you and help in various ways to foster sustainable economic growth, promote tourism, and enhance the overall prosperity of the region. Connect with us today!
SCOTT OVELL
Director of Economic Development & Tourism
(705) 286-1333 x 230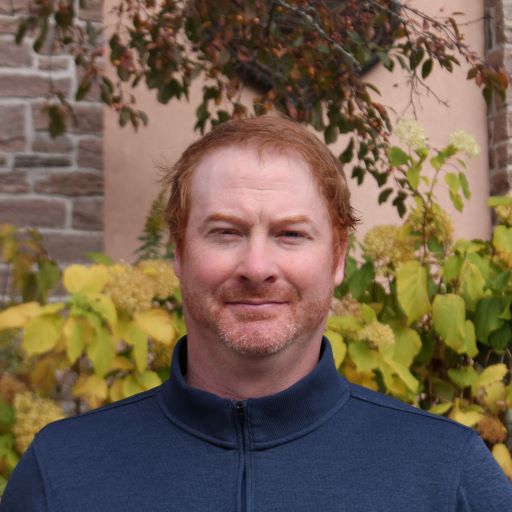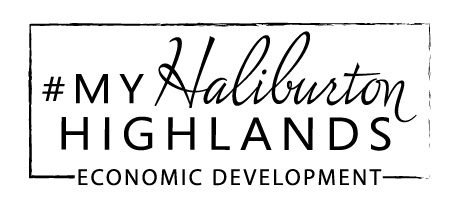 We respectfully acknowledge that the region currently know as the Haliburton Highlands is located on Treaty 20 Michi Saagiig territory, and in the traditional territory of the Michi Saagiig and Chippewa Nations, collectively known as the Williams Treaties First Nations, which are Curve Lake, Rama, Hiawatha, Alderville, Scugog Island, Beausoleil and Georgina Island First Nations.
We acknowledge a shared presence of Indigenous nations throughout the area, and recognize its original, Indigenous inhabitants as the stewards of its lands and waters since time immemorial.