Best experienced hands on
The Haliburton Highlands is a picturesque region and known for its stunning natural beauty, which often serves as inspiration for the local artistic community. It boasts a thriving arts scene, including galleries, studios, and craft shops, where you can explore a wide range of visual art, sculpture, and crafts created by talented local artists. In addition, the region hosts various cultural events, such as festivals, live musical performances, and workshops, providing a rich tapestry of cultural experiences.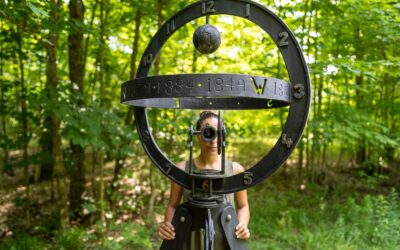 Art in the Park Looking for a great year-round destination that is not weather dependent and shines in every season? You need to discover the Haliburton Sculpture Forest! Found in Glebe Park, just outside the Village of Haliburton and adjacent to the Haliburton School...
Haliburton Sculpture Forest
A unique outdoor collection of sculptures by Canadian and international artists. The trails in the Sculpture Forest—for walking and bike riding in spring, summer and fall and walking, snowshoeing and skiing in the winter—provide changing perspectives of the forest and the sculptures in each of the seasons.

Arts

Arts education

Culture

Performing Arts
 Select to view arts & culture by category.
What does arts & culture in the Haliburton Highlands look like to you?
Browsing a local art studio? Enrolling in a pottery course? Taking in a theatre production?
Explore a sample of arts & culture in #myhaliburtonhighlands below and share your own experiences on social media.
Stay up to date
Sign-up for our Newsletter and we'll keep you updated on events and ideas for planning your next trip in the Haliburton Highlands!