Fat Biking in the Haliburton Highlands
When winter comes around in Ontario most of us fair weather riders put our bikes away.  But Fatbikes (or is it Fat Bikes?) are a new design of mountain bike that enables riders keen on riding year round to get out of the spin classes and do real riding.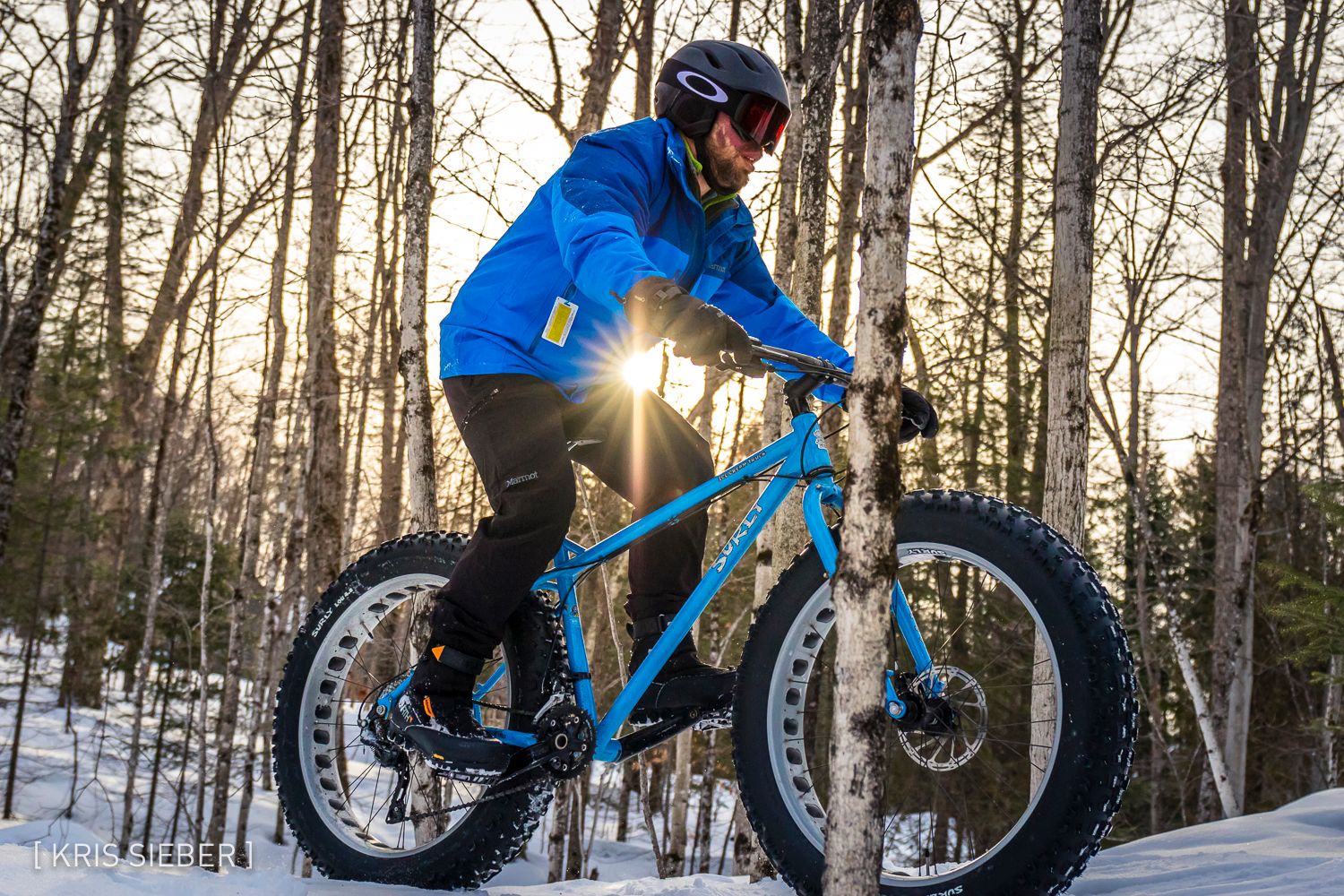 Abbey Gardens
Our trails are open anytime and are suitable for hiking in boots, snowshoeing and fat biking. Dogs are welcome if leashed.
Our main trails are groomed after heavy snowfall.  Learn more about the trails a abbeygardens.ca
Haliburton Rail Trail
Once the Snowmobile season is finished in late winter or early spring the trails are closed to motorized vehicles for the duration of the spring thaw. This creates a great place for you to enjoy Kilometres of beautiful trails.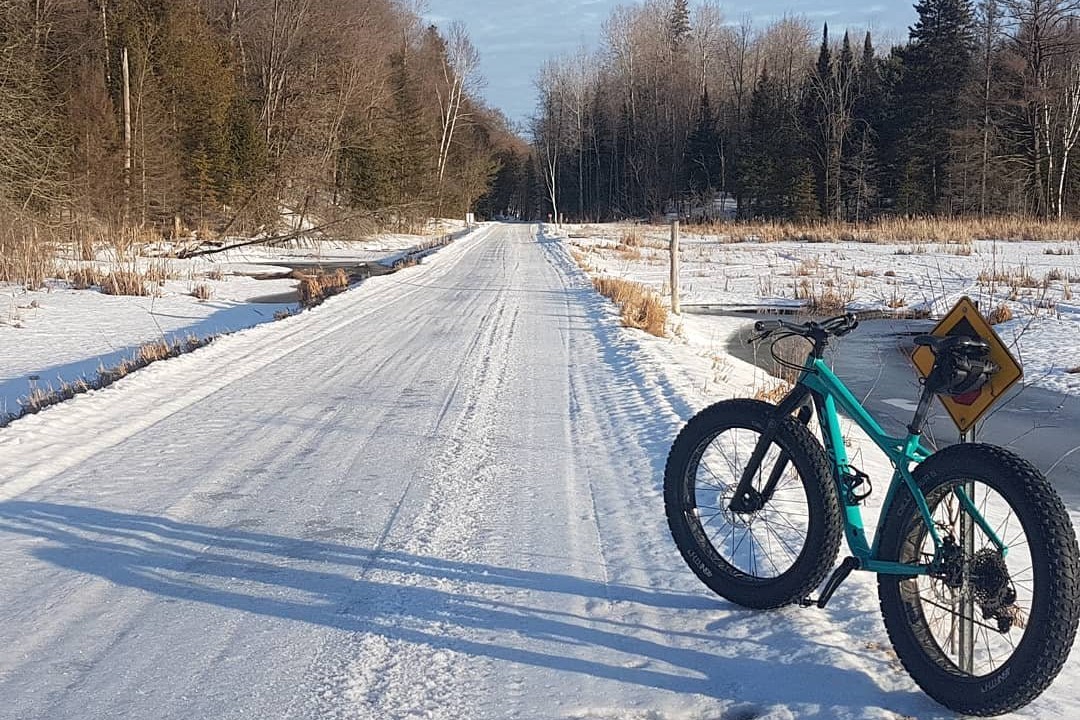 Fat Biking Events in the Haliburton Highlands
Fat biking is a fast-paced way to explore the snow covered landscape and offers an exciting alternative to your prototypical winter activities.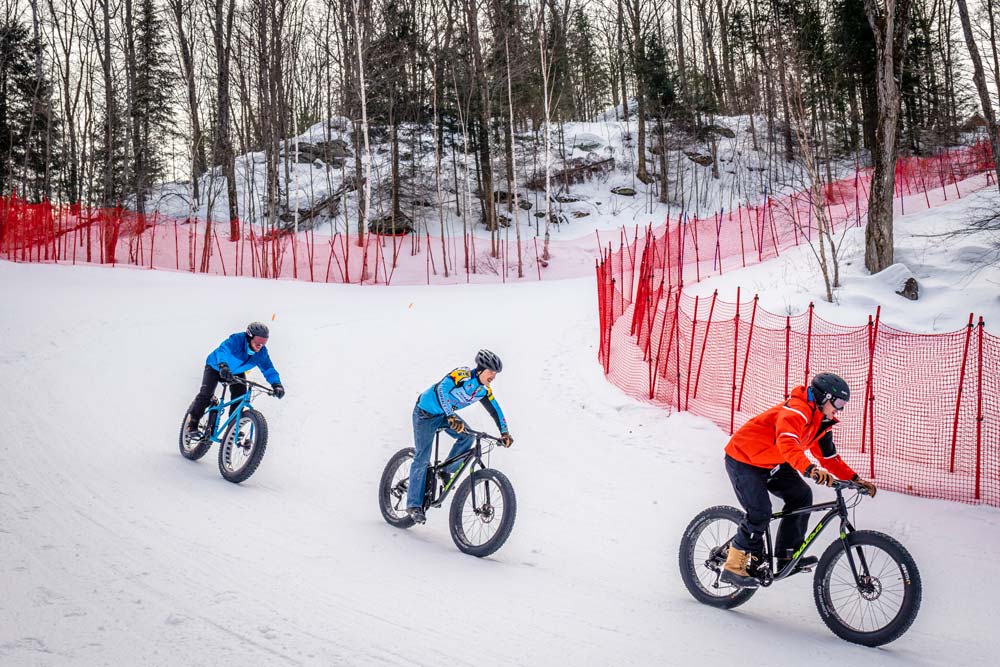 Slushfest
Located at the Sir Sam's Ski & Bike. Ride head-to-head down our Cross Track. Pick your line on one of our technical singletrack descents. Looking for a more leisurely ride? Enjoy spectacular Eagle Lake vistas and spin through the hardwood forest singletrack at our summit.
From spectator to seasoned competitor, we welcome you to this exciting event! …