Image by Oleksandr Pidvalnyi
Holiday Markets & Events that Yule Love
Tis the season to get in the holiday spirit! And what better way to do that than to attend one of the many events and Holiday Markets in the Haliburton Highlands!
Christmas markets have a long history dating back to the middle ages in Germany. They are a fabulous way to check off those on your holiday shopping list, enjoy a festive outing with friends or family, and celebrate the holiday season.
Craft Sales for your gift giving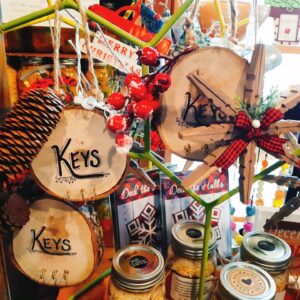 The Haliburton Highlands is home to an amazing array of artists and craftspeople who create unique and compelling gifts. Buying one-of-a-kind is a great way to create a memorable holiday.
With their twinkling lights and vendors selling extraordinary gifts and one-of-a-kind finds, these markets will have your heart growing two sizes.
Local shopping is a great way to create a memorable holiday while supporting our local economy.
Events to get you in the Spirit
Visit our
calendar
for full details and listings of events happening around the holiday season.