Silent Lake Provincial Park
Silent Lake – Everything You Need To Know
Silent Lake Provincial Park has great hiking and mountain biking trails and one of the most scenic lakes in Ontario. There are no motors (gas or electric) allowed on Silent Lake, so it stays true to its peaceful name.
There are two great sandy beaches for swimming and sunbathing, as well as a great selection of car camping and walk-in campsites to fit the needs of novice to more advanced campers. If sleeping in a tent is not your thing there are also cabins and yurt accommodations available.  You can book your next adventure on their new system here.
Canoeing on Silent Lake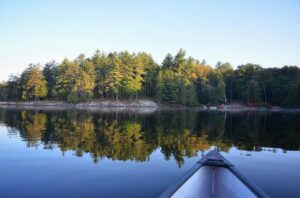 Canoeing here is a must if you love the water. You can either bring your own canoe or kayak or rent one from the park during the summer.
Silent Lake itself is a manageable 2.5 km (1.5 miles) long and there are no motorized craft allowed on the lake. There are also some river systems and canoe paths to explore if you want to spend as much time on the water as possible. From the park, you can also reach Quiet Lake and Soft Lake via a short portage. If you are a huge lover of fishing, so if you bring your fishing poles you might snag some of the massive trout that live here.
Mountain Biking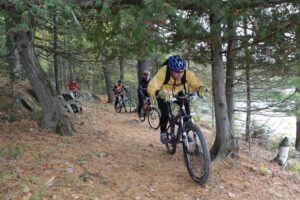 Where many parks tend to frown on mountain biking, Silent Lake has embraced it. There are two mountain bike trail loops at Silent Lake. The first is a 13 km, moderately difficult that makes for a fun, fast and entertaining ride.
The second mountain biking trail is a 19 km loop that is considered difficult. The trail is mostly flat, however, there are some challenging ups and downs to keep things interesting. For both of the Silent lake trails, the forest offers a great ambiance. However, it can get buggy at times, especially during the early summer.
Hiking Around Silent Lake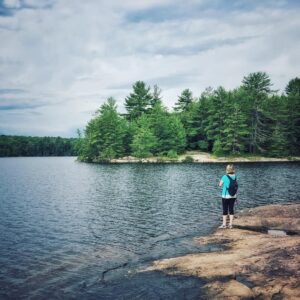 If hiking is one of your favorite things, there are three trails that wind through the park, the Lakehead Loop Trail, Bonnie's Pond Trail, and the Lakeshore Hiking Trail. None of the Silent Lake hikes are extreme, however, the 15 km Lakeshore Hiking Trail is considered moderate to difficult.
The hiking opportunities opens up the beautiful forest wilderness of Ontario. The Lakehead Loop is an easy 1.5 km hike It has a very nice lookout over Silent Lake. Bonnie's Pond Trail is a slightly longer 3 km trail that offers a great taste of the peaceful ambiance of Silent Lake.
Whether you are an ardent hiker, a nature lover, or just out for a family stroll, you'll find a hiking trail that suits you. Each of the three trails has the same underlying qualities – the tranquility and solitude of the natural environment. Each one will expand your wilderness experience at Silent Lake and introduce you to the ecology and history of the park area.
Tips For Silent Lake Park Camping
Book early – Campsites and roofed accommodations at Silent Lake can book up fast. But, you can beat the crowd by booking up to 1-month ahead on the Ontario Provincial Park online booking system. You can access that here.
But don't give up – Many Ontario campsites book up early, but many also have last-minute cancellations. If you don't mind last minute planning, keep checking the Ontario Parks site to see if there are any late openings. Sometimes this is the best way to get a prime site.
Plan the weather – Watch the weather forecasts before your Silent Lake camping trip. And always prepare for the worst. You never know what could happen without warning. Pack tarps for covering your gear, mosquito repellent, and, of course, sunscreen for all that time outdoors.
Don't move firewood – This can be a hard one to swallow since the Ontario Parks aren't known for providing the best firewood. But moving firewood from one destination to another can cause devastation.
Things To Do Near Silent Lake Provincial Park
If you are spending more than a weekend at Silent Lake Provincial Park you may want to take the time to explore some of the great things to do near Silent Lake. Since Silent Lake is right among some of the most spectacular attractions of the Ontario Highlands there are many great places to explore.
Geocaching Capital of Canada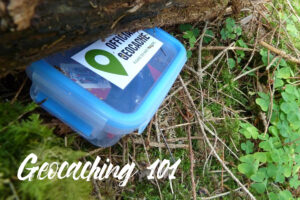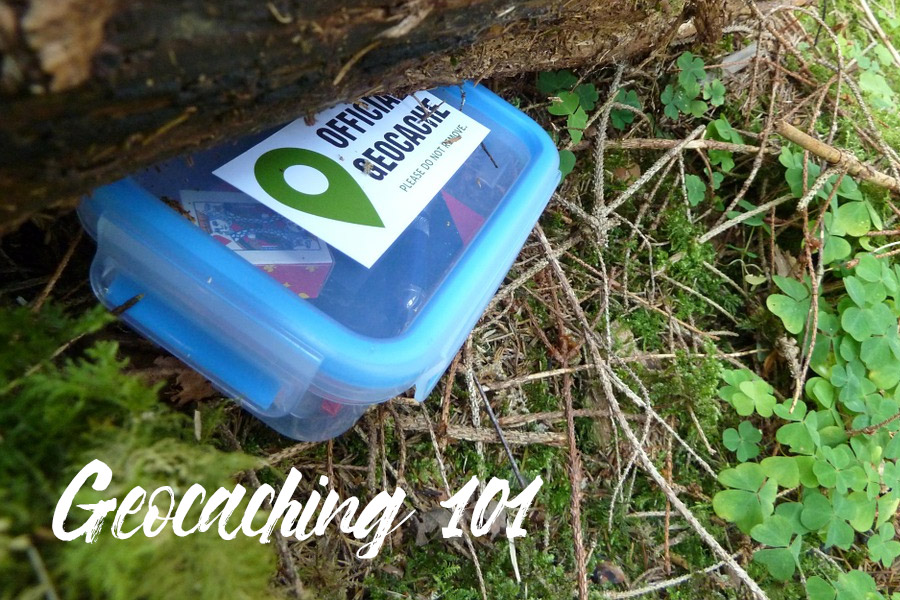 Home of the most popular GeoTour in Canada, the Geocaching Capital of Canada is located in Highlands East, prime Geocaching Country, a geocacher's paradise. We offer creative caches hidden in and around magnificent forests and pristine lakes where you can enjoy leisurely and muggle-free geocaching on foot, by bicycle, on horseback, ATV or snowmobile, or by simply driving the scenic back roads.
Click here to read our story about Geocaching 101.
Mineral Collecting
Mineral collecting is a fun outdoor activity. Adults and kids alike will delight in the chance to dig for buried treasure, and bring home some colourful gems of your very own! Highlands East is proud to be the first municipality in Ontario to take steps to secure public mineral collecting sites.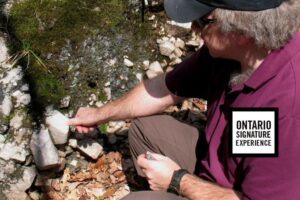 As fun as poking around in the woods looking for buried treasure can be, you may want to get some local advice to point you in the right direction. At Greenmantle Farms you can take a guided tour of some great natural exposures of local minerals and get some insight into their formation. Mineral collecting is not permitted at this site. Cameras are welcome, but hammers are not.
For a more complete guided package, check out the offerings of Yours Outdoors – a local outdoor experience company. From weekend getaways with guided tours and collecting excursions, to full vacation packages, your host, Barry Martin, will help make sure your Highlands experience rocks.
Winter Camping under the Full Moon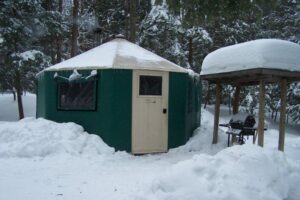 Droplets of icy snow hang like small crystals on the branches of trees as we pull our sleds on the path. Headed for our first camping trip of 2023, we are set to spend the January full moon, otherwise known as the Wolf Moon in a yurt at Silent Lake Provincial Park…. Continue to read click here.