Dog Sledding in the Haliburton Highlands
The energy is infectious, and you'll feel it before even stepping foot on the sled. It starts with the growing excitement of the dogs getting harnessed, then with the crack of the sled hitting the snow, and finally the exhilaration of running the team on winding trails under a snow-laden forest canopy.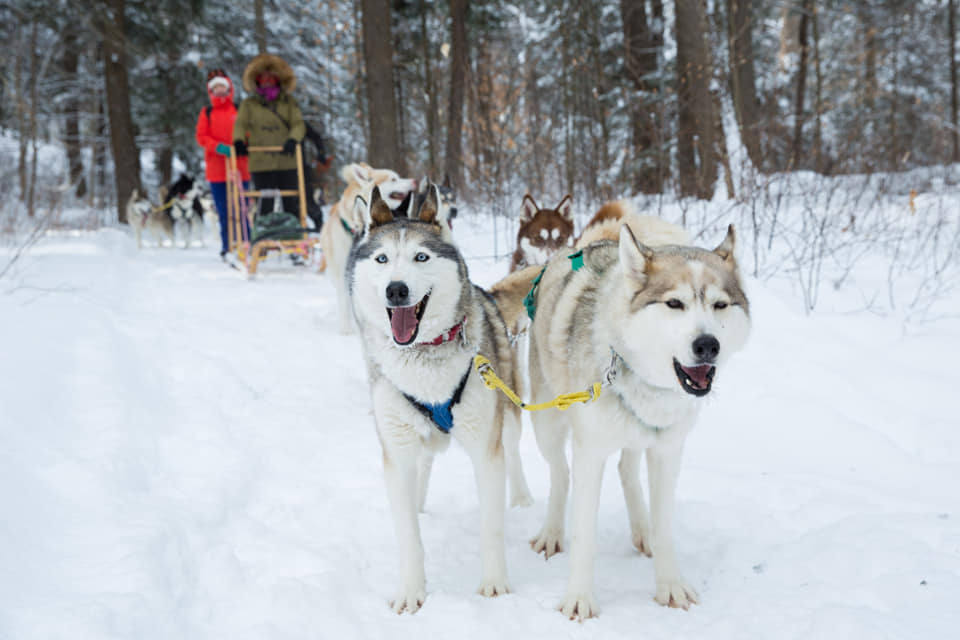 Haliburton Forest & Wild Life Reserve
One Hundred Siberian Huskies are Waiting to Show You Haliburton Forest's 100,000 Acres of Forest and 300 km of Trails
Whether a first-timer or an all-the-timer, guests will enjoy a unique dog sledding experience. Each guest will participate in a brief but intensive and comprehensive training session. After that, guests in partners mush their own team of dogs for intro, half day, or full day tours…
Winterdance Dogsled Tours
We have 150 Purebred Siberian Huskies to love and cuddle with in our kennel – the type of dog most people expect to see when they think of Canadian dogsledding.
Our dogsled tours are run on our own 2200 acres of private wilderness located between Haliburton Lake and the doorstep of Algonquin Park. This is a unique opportunity to experience the solitude, remoteness and picturesque beauty of a part of Ontario that few people will ever see …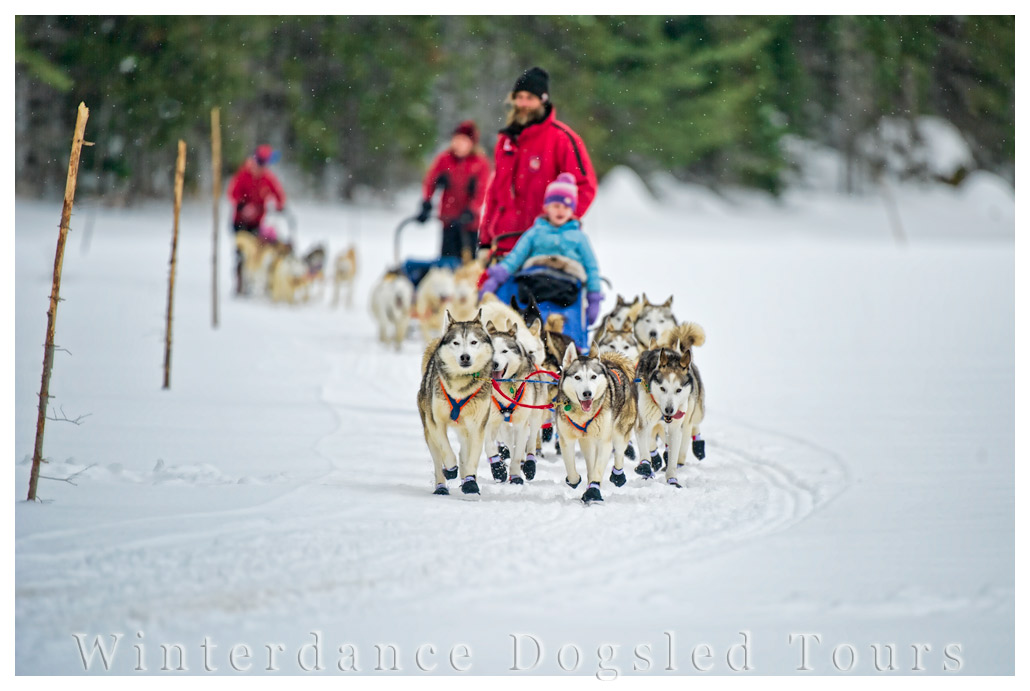 Dog Sled Races in the Haliburton Highlands
Some of the fastest sled-dog teams in the world compete in Ontario's variety of exciting events. Race your own team or come out and cheer them on.
Haliburton Highlands Dogsled Derby
Located at the Pinestone Resort. We proudly offer mushers a series of well-groomed trails for both dogsled racing and skijoring that wind through the challenging and scenic Highlands. While we like to think of this derby as a world class event, we still maintain the friendliness and small town charm this area is known for.
  From spectator to seasoned competitor, we welcome you to this exciting event! …