31mar7:30 pmCherubsLive Theatre - Hosted by Ctrl-ART-Del Theatre Company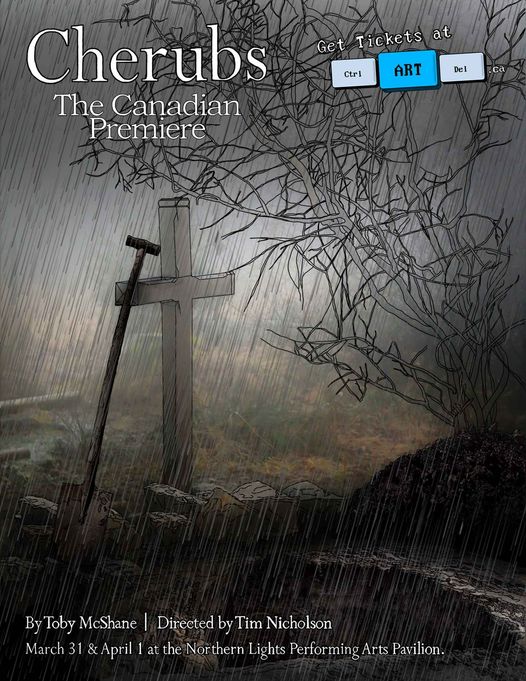 Event Details

The goal is simple: we produce contemporary theatre, by and for young and working age adults, and with local casting as a priority.

Mark your calendars, because our first show is coming up fast.

The Canadian Premiere of Toby McShane's dark comedy, Cherubs, lands at the Northern Lights Performing Arts Pavilion on March 31st and April 1st, 2023. Tickets are on sale now. Click to learn more!

https://www.ctrlartdel.ca/

In an old farmhouse somewhere amongst the hedgerows of Southeast England, two disgraced angels, Montmartre and Gottlieb, plot to get themselves back into Heaven. However, negligence in their work puts them at loggerheads with a new supervisor, Screwtape.

An attempt to cover up a serious count of bureaucratic skulduggery puts Montmartre and Gottlieb at very real risk of permanent exile, but Screwtape's self-interest offers them a lifeline. She has a scheme that could end in either a triumphant return to Heaven for all three of them – or a total wipe out of humanity.

It's the last roll of the dice for this volatile trio as they embark on a mission to blackmail God.
Location

Northern Lights Performing Arts Pavilion

5358 Cty Rd. 21