With over 600 lakes, numerous rivers, and the rolling hills of the Canadian Shield, there is ample topography and scenery to enjoy. Cyclists can also explore the area's flourishing artist studios, local eateries and charming villages.  Whether you prefer On-road Cycling, Gravel Routes or Mountain Biking Trails, the Haliburton Highlands has it all!
A little more remote, a little more adventure, a lot more scenic. Gravel biking is for people that want to get really 'out there', maybe on some decommissioned service roads or just really chunky, hard to access roads or paths that can take you somewhere really remote and special.  We have a collection of 20 routes covering over 700 Km of of some of the best places to get away from the traffic of road biking.
Local recommended routes
If you are looking for a family friendly, level ride with a great bakery stop halfway, check out the Bakery to Bakery route. Fuel stops on each end, and a great picnic spot partway down makes it a great option for young gravellers.
If you want a longer adventure with an easy side trip to a brewery, check out the Blairhampton Ramble. Lots of gravel, some pavement, and a little bit of adventure riding.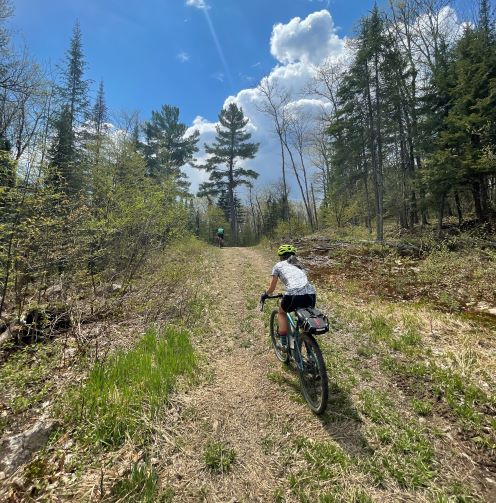 Road cycling in the Haliburton Highlands means lots of hills, great scenery, and numerous quaint villages for food and café stops. From quiet cottage roads to secondary highways, you will find a road to match your riding style. Here is a collection of downloadable routes.
If you are looking for something you don't see on our our map, please contact us for route and trip planning information and suggestions about where to stay and places to eat.
If you are looking for a group rides to join, contact the Haliburton Real Easy Ryders Cycling Club.
Please be aware that all of our routes are on shared roads, most without designated bike lanes or paved shoulders. Please ride in single files and make yourself as visible as possible.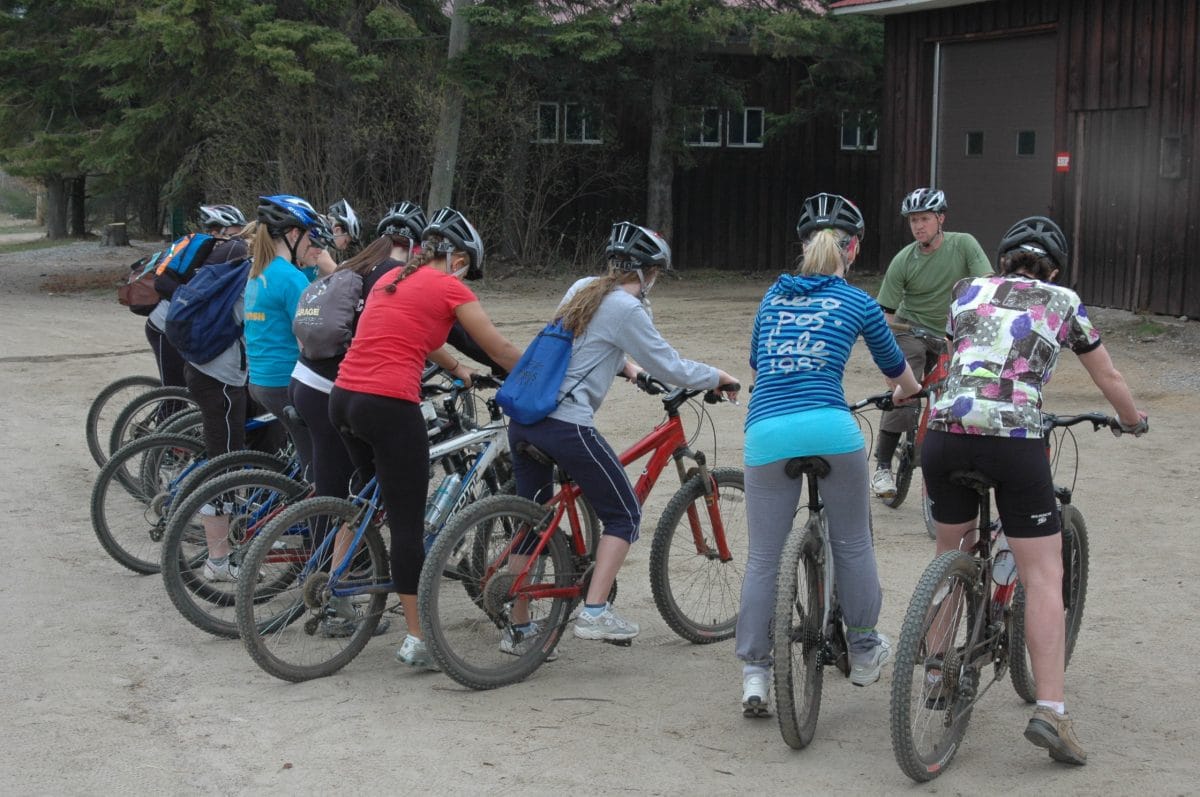 Sir Sam's Ski & Bike – Located on the hill overlooking Eagle Lake, north of the town of Haliburton, Sir Sam's has 13 km of cross country trails plus 9 km of downhill trails. Ride up and down, or purchase a lift pass along with the trail pass that is required to access trails suited to all levels of riders.
Haliburton Forest and Wild Life Reserve – Mountain biking trails and many other outdoor adventure experiences are available on 70,000 acres of privately owned and sustainably managed forest. There are over 300 km of forest access roads and multi-use trails with detailed trail maps to assist with route selection. Trail passes are required and available at Kennisis Lake Base Camp.
Glebe Park – The Haliburton Highlands Mountain Bike Club has developed a network of single track trails that, combined with existing double track trails, offer over 10 km of riding. Trails start at Glebe Park Haliburton Sculpture Forest and are open for members or day users with purchase of trail pass.
Silent Lake Provincial Park – Located in the southeastern corner of Haliburton County, this provincial park has a cross-country trail network wih two loops; 13 and 19 km in length. The 13 km loop is moderately difficult, while the 19 km loop is considered difficult.
Byers Lake – Located in the south end of Algonquin Park, this 7 km mountain biking trail is easy for the first 4 km with hills and some wet areas for the rest. The journey takes about an hour to cycle and is open from June to Thanksgiving. The side trail to the Gut Rapids Canyon on the York River is a must see.
Facebook review from Darryl - July 2020
First time being there. It was a wonderful day with great hosts!! Everyone is so nice. Great variety of trails. I'm very new to the sport and had a great day. Got 15 runs in between 11-4. Yes I cheated and took the magic carpet ride. But that's what it's there for!!! (about Sir Sam's Ski & Bike)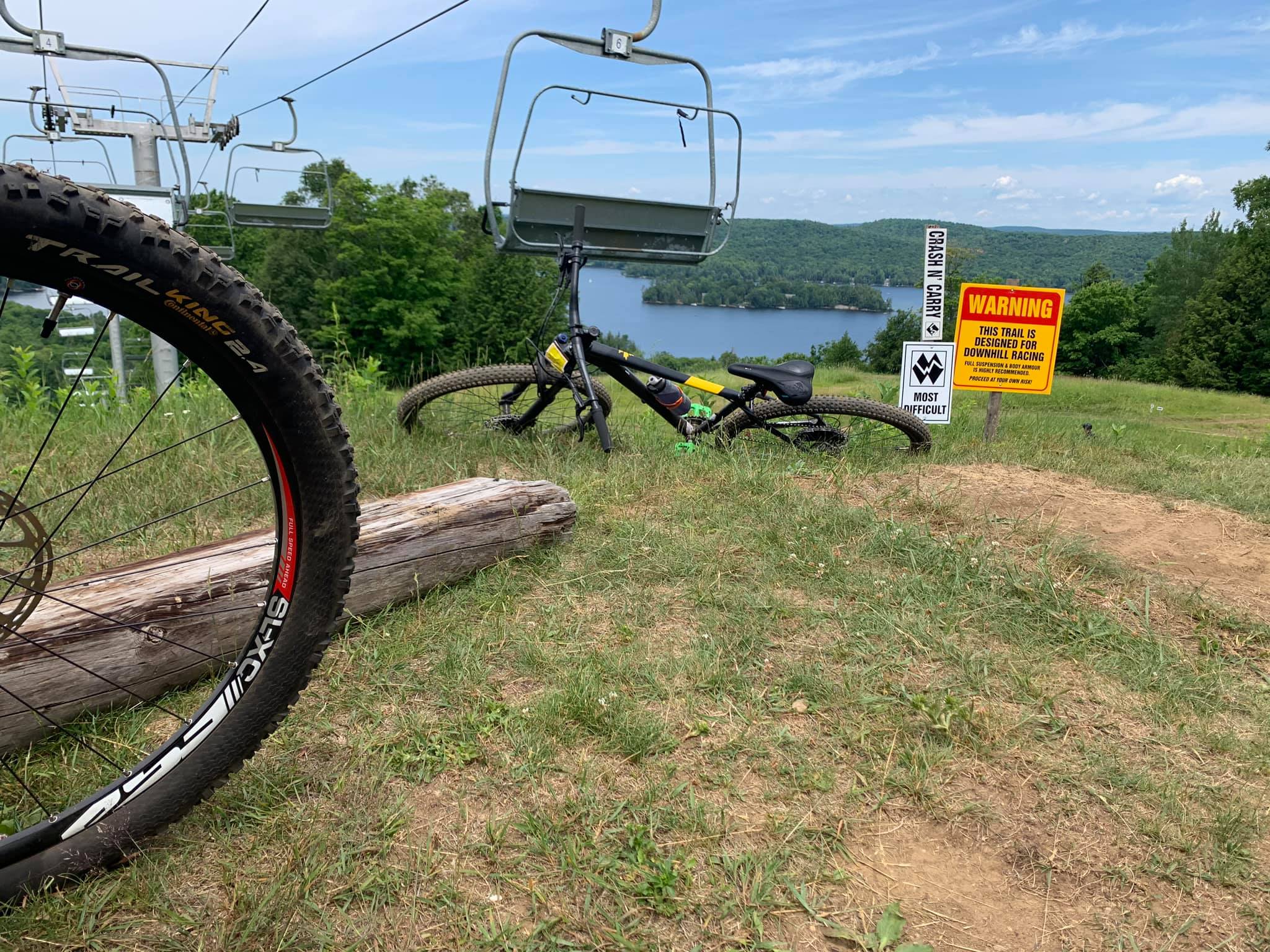 Some events you may be interested in …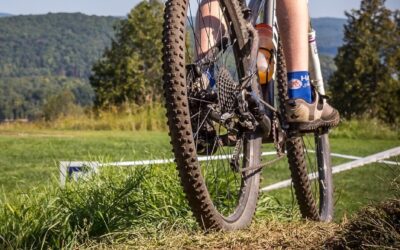 The 6 Benefits of Biking   6 health benefits of cycling If you've ever pedalled up a hill before, it probably wouldn't surprise you to hear that cycling is great for working the lower body, but did you know the health benefits reach far beyond your quads and...