Cool things to do in Spring
Experience the Rejuvenation Season
Here at Yours Outdoors we LOVE spring. As the snow melts and native Haliburtonians put away their snowshoes and skis, we welcome the warmth, the new growth, (and yes the mud!) of the spring months.
There's so many things to do both outdoors and indoors that a little rain or black flies shouldn't hold you back from enjoying all the hidden gems this area has to offer.
So jump in your car, put on your rain boots and your bug jackets, and enhance your next weekend road trip adventure with one of our amazing spring experiences .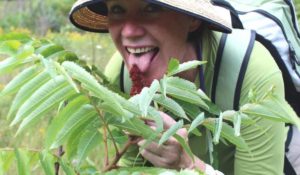 Wild Edibles!
Come forage the woods, wetlands and roadsides of the Haliburton Highlands. Learn how to identify and harvest the choicest parts of wild edibles and medicinals, how to prepare prepare them, and then, best of all, to taste them.
We have exceptional experience leaders who would love to share their knowledge, identification skills and tips. <<Learn more or book now>>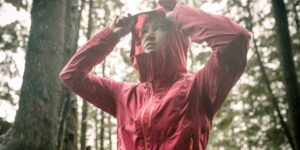 Take a Hike EH
Spring is a great time of year to go for a hike if you're not too worried about a little mud or bugs! The spring runoff makes the stream and rivers roar, and there are many beautiful spring flowers to be spotted. Spring also reveals the fascinating world of rocks and minerals.
Join our friends at Greenmantle Farm where you will hike the hills in search of wildflowers and incredible crystals and mineral formations on our Gems Beneath Your Boots adventure.. <<Learn more or book now>>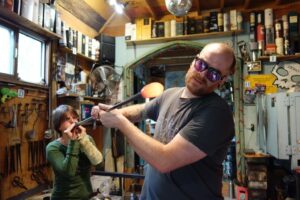 Try out the Art of Glassblowing
If the bugs are too much for you, why not try something indoors? Another favourite Yours Outdoors experience, join our friends at Terry Craig, and Jennifer Wanless Craig of Artech Studios for a half day glassblowing workshop. Here you'll get to learn how to glass blow hands on and will get to create several pieces of glass art.  <<Learn more or book now>>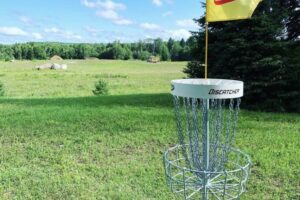 Intro to Disc Golf 
You will start your disc golf adventure at the Abbey Gardens Food Hub for an introduction to disc golf basics and hear the story of how the course came to be while you enjoy a tasty beverage.
The 18-hole course features distinct short-course and long-toss-loving layouts to satisfy the skill level of all disc golf players  <<Learn more or book now>>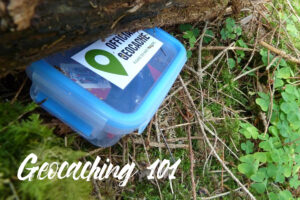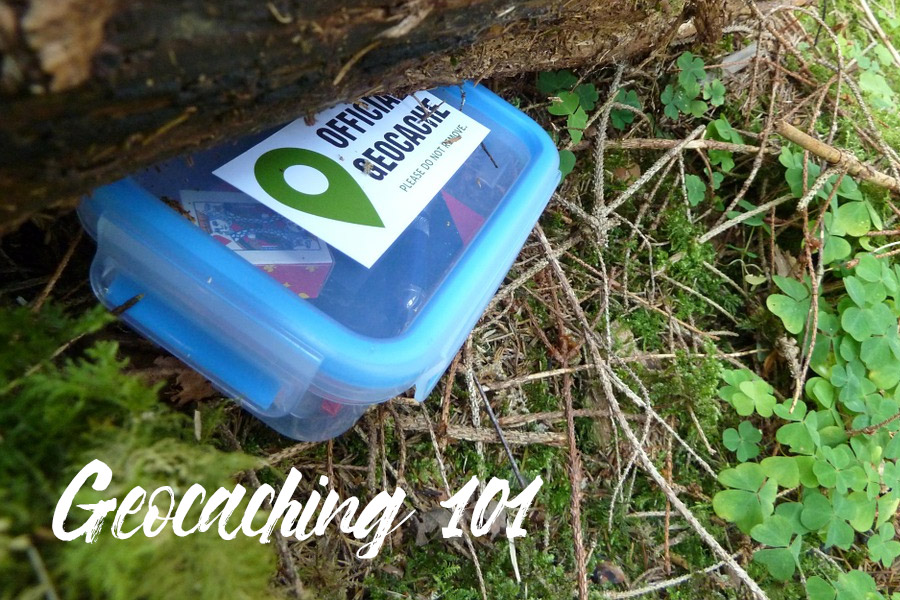 Introduction to Geocaching
In Ontario, deep in the Haliburton Highlands a string of seven hamlets in the Municipality of Highlands East and at the South Gate of Algonquin Park is the Geocaching Capital of Canada.
Geocaching is a real-world, outdoor treasure hunting game using GPS-enabled devices or smart phones. Participants navigate to a specific set of GPS coordinates and then attempt to find the geocache (container) hidden at that location.   <<Learn more or book now>>
More Experience Providers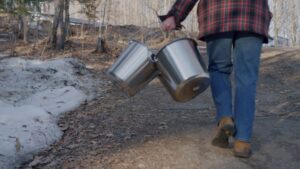 Maple Season
If people want to experience the annual Canadian spring harvest, below are some exclusive experiences at multiple maple produces. In addition, you may be able to contact some of our local producers directly for Sugar Shack tours. <<Learn more or book now>>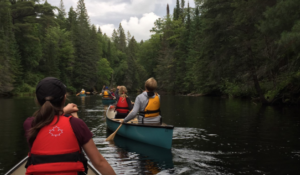 High Falls Paddle, Plein Air & Din 
Deep Roots Adventure's offers a guided adventure for people who want to paint and sketch in nature!   <<Learn more or book now>>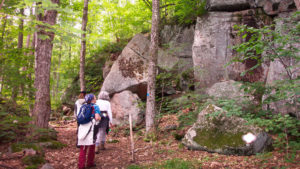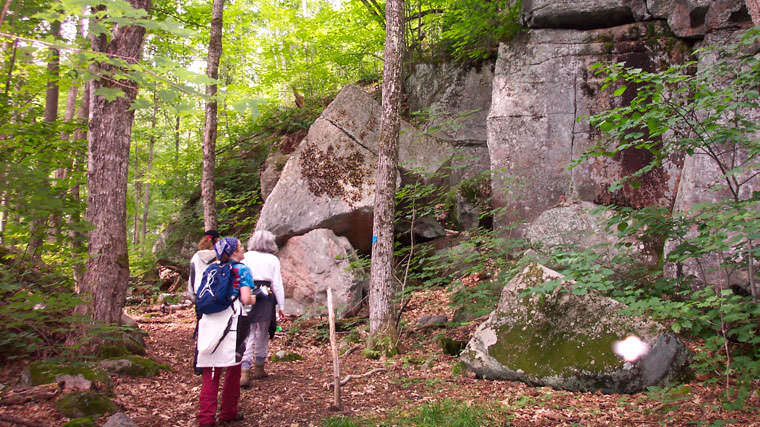 Self Guided Hiking
Explore a pristine natural environment grounded firmly on the Canadian Shield, a landscape much sought after for all of its artistic, cultural and recreational opportunities.
They say that early spring is one of the best times to go hiking before bug season starts… <<Learn more>>